Lots of Lots!!
In the lab, one of the many Paper Logs that float around are the Lot and Reagents Logs. Tracking the Lots that are used along with the Expiration Dates, Date Opened, Date Discarded, and on and on and on… can be just one more place where jotting down information is cumbersome and sometimes missed. It's a …. LOT .. to keep track of ?
Lot Tracking Made Simple
LabLogs.co tracks all lots and reagents for your instrument testing and will even warn you when your lots are expiring.
This is a case where a picture's worth a 1000 words, so check out a few examples below.
Cytology Example: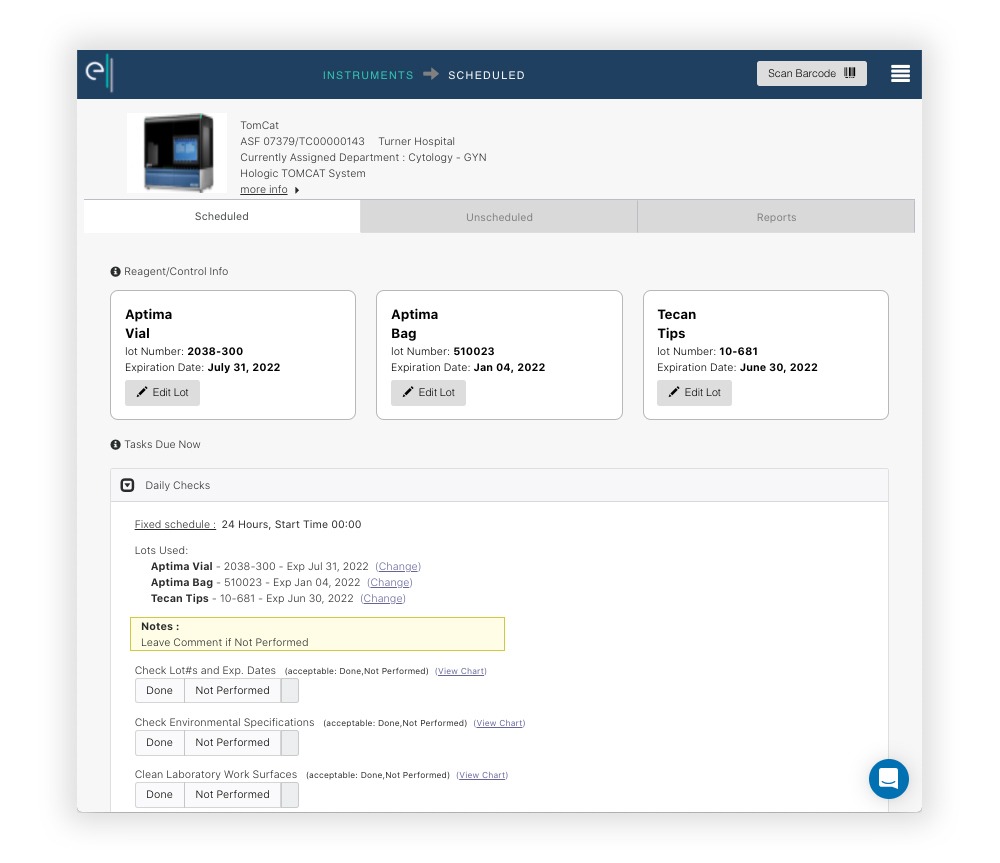 Hematology Example: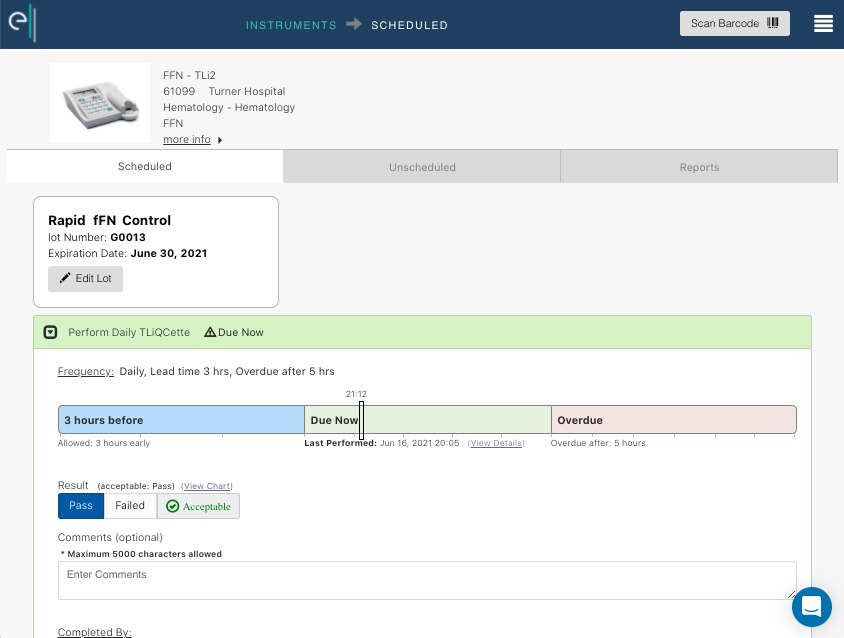 Microbiology Example: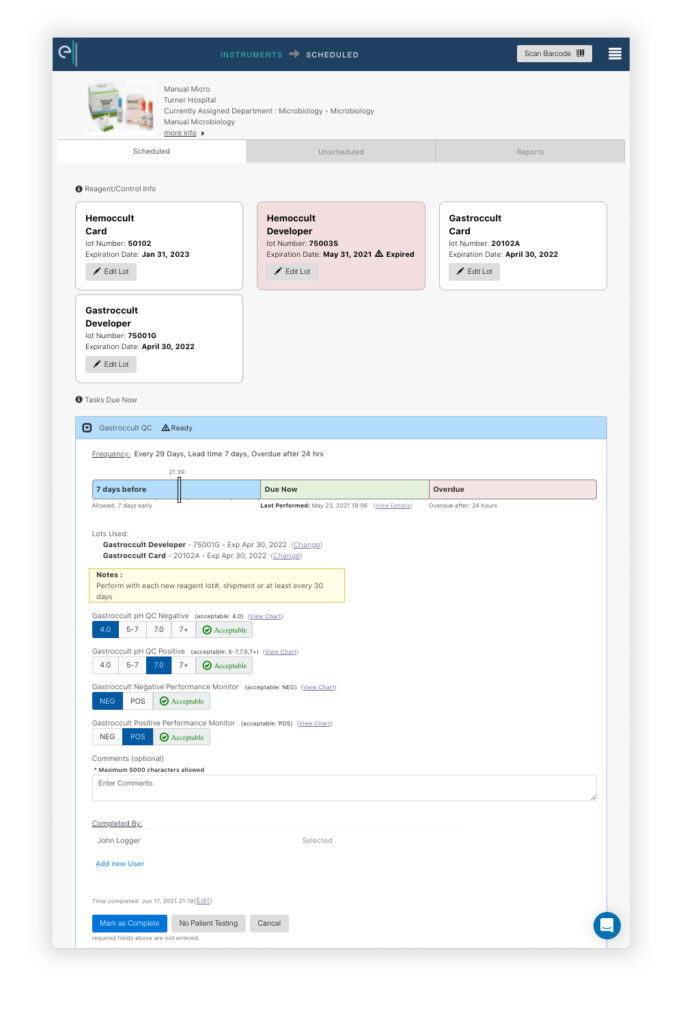 Electronic Lab Logs
Our software platform is making the Maintenance and QC tracking both efficient and impactful.
We have you covered all the way down to the manual tests with reagents.

LabLogs.co can help you standardize your lab and put your mind at ease.

Got 30 minutes?
A 30-minute Demo will paint a picture of what your lab could look like without paper logs lying around!

Click here to setup a quick demo and you'll have all the info you need to get started using LabLogs in your system.