Track Maintenance And QC Electronically
Our Software Platform tracks maintenance and QC tasks for all your lab instruments. Eliminate Paper Logs and the headaches they bring!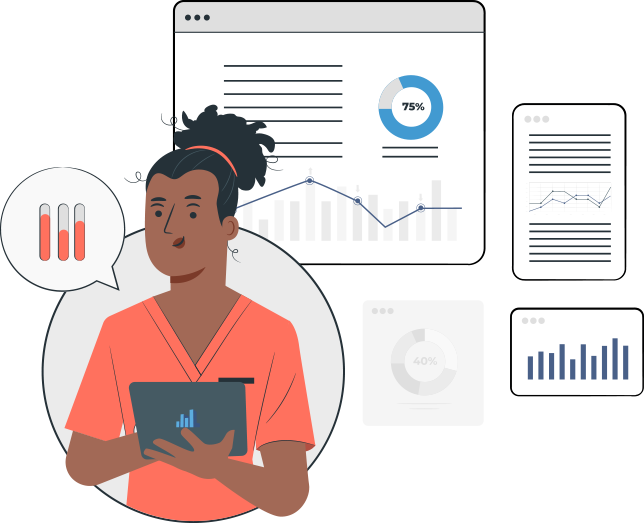 Save Time
Save time entering and reviewing tasks. With our electronic system, data entry and review capabilities are accessible with just the click of a button.

Custom Reporting
Pull any report at any time. Monthly reports, Instrument Views and Site Comparisons are all accessible in real-time.

Less Risk
Manage the workflow of your lab by tracking all Preventative Maintenance and Quality Control tasks for every instrument.
What is Electronic Lab Logs?
We help you stay organized and on top of all your scheduled tasks in one easy-to-use platform.
Most maintenance solutions are too generic for lab settings. We are different.
Track Maintenance Tasks for Every Instrument and Every Manufacturer
Validate Qualitative and Quantitative QC Results
Track Lots and Reagents linked to Tasks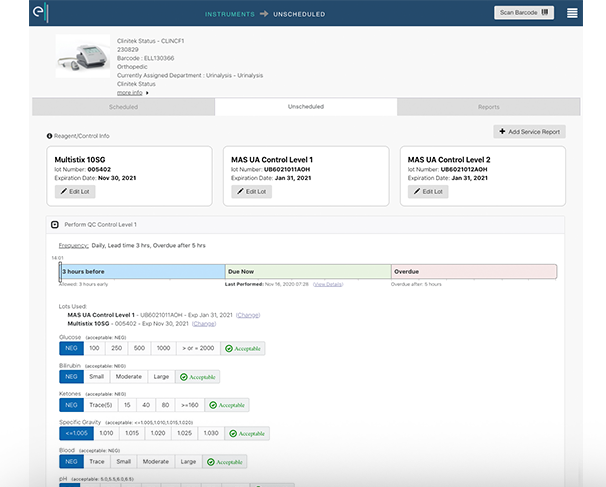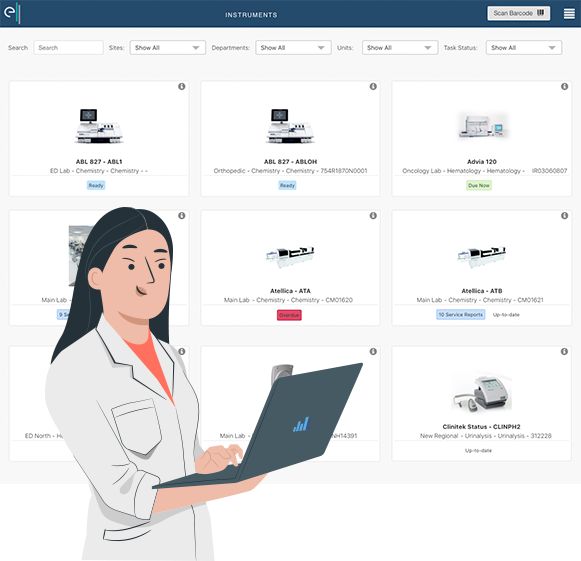 Real-time compliance tracking
Track Every Instrument and Set Alerts for Status Changes and Failures
Immediate Text and Email Notifications
Configure Alerts for Each User
Receive Alerts before Tasks are missed
Notifications for Failures, Service Reports and More
Simplify Compliance Audits
View compliance numbers at any level, across your entire organization
Real-time compliance numbers for every Instrument
Breakdowns for Instruments, Departments and Sites
Out-of-Compliance Reviews and Corrections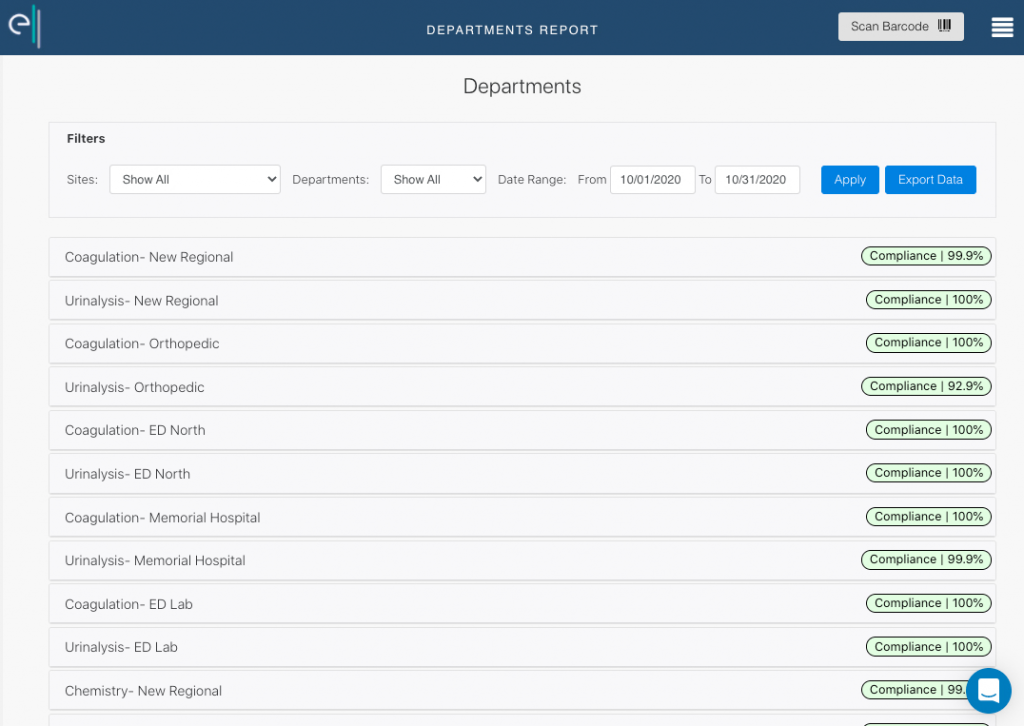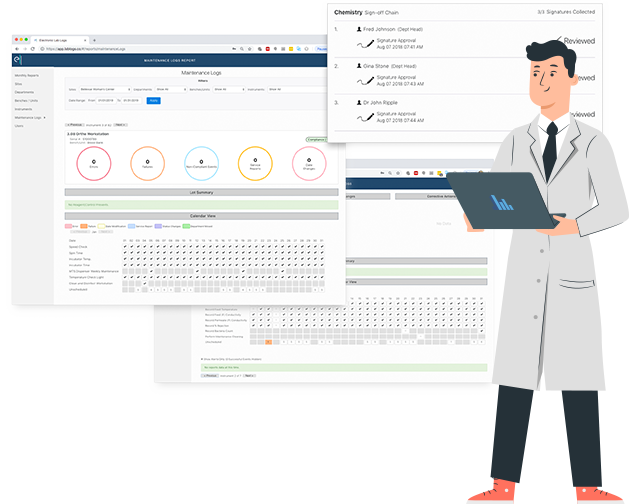 Pull Custom Reports in Seconds! No more thumbing through Binders of Paper Logs
Pull Reports for Auditors
Filter by Date Range, Sites, Departments and More
Export to PDF in Seconds
Trusted by Labs across the US to Track Compliance
About Electronic Lab Logs
Our LabLogs.co Software Platform tracks maintenance tasks and QC for all your lab instruments so that you can always be ready for audits and inspections.